VOID SYSTEM
In tea ceremony, there is a concept known as "
shichu no sankyo
" ("a mountain retreat in the city"). It refers to recreating the atmosphere of a peaceful hut, deep in the mountains, within the noisy surrounds of a city, and the aesthetic of enjoying this. Ancient tea masters used gardens, tearooms, and other spaces and processes to create settings that enabled people to leave the everyday world and enter another of profound beauty.
The TEA-ROOM, an art collective that expresses the objects, processes, and spirituality that make up the world of the tea ceremony with contemporary interpretations and elements, thought that in today's sound environment, where a wide variety of sounds abound on a daily basis, it would be possible to explore a possible form of "urban mountain residence" with a modernity that can only be reached by adding sound massively, in other words by constructing a sound tea room, rather than by subtracting sound. We believe that we can explore a possible form of "mountain residence in the city" that has a modernity that can only be reached from there.
The work took nearly a year to complete, but was canceled two days before construction due to the COVID-19. I leave this here as a record so that the events and thoughts of that time will not be forgotten.
茶の湯には、「市中の山居」という概念がある。都会の喧噪の中に、山奥の静かな小屋の雰囲気を再現し、それを楽しむ美意識のことである。古代の茶人たちは、庭園や茶室などの空間やプロセスを用いて、人々が日常の世界から離れ、深遠な美の世界へと入っていけるような環境を作り出していた。
茶の湯の世界を構成する事物や精神性を同時代的な手法で表現するアート集団「The TEA-ROOM」は、多種多様な音が日常的に溢れている音環境の現代では、音を引くことによる方法ではなく、逆に大量の音を加える、つまり音の茶室を構築することにより、そこからしかたどり着けない現代性を持つありうる「市中の山居」の形を探求できると考えた。
1年近い期間を使い、作品制作を行ったが、コロナ禍により施工二日前に中止となった。世界は突如、時間軸的な市中の山居になってしまった。この時の出来事や思いを忘れないためにも記録としてここに残しておく。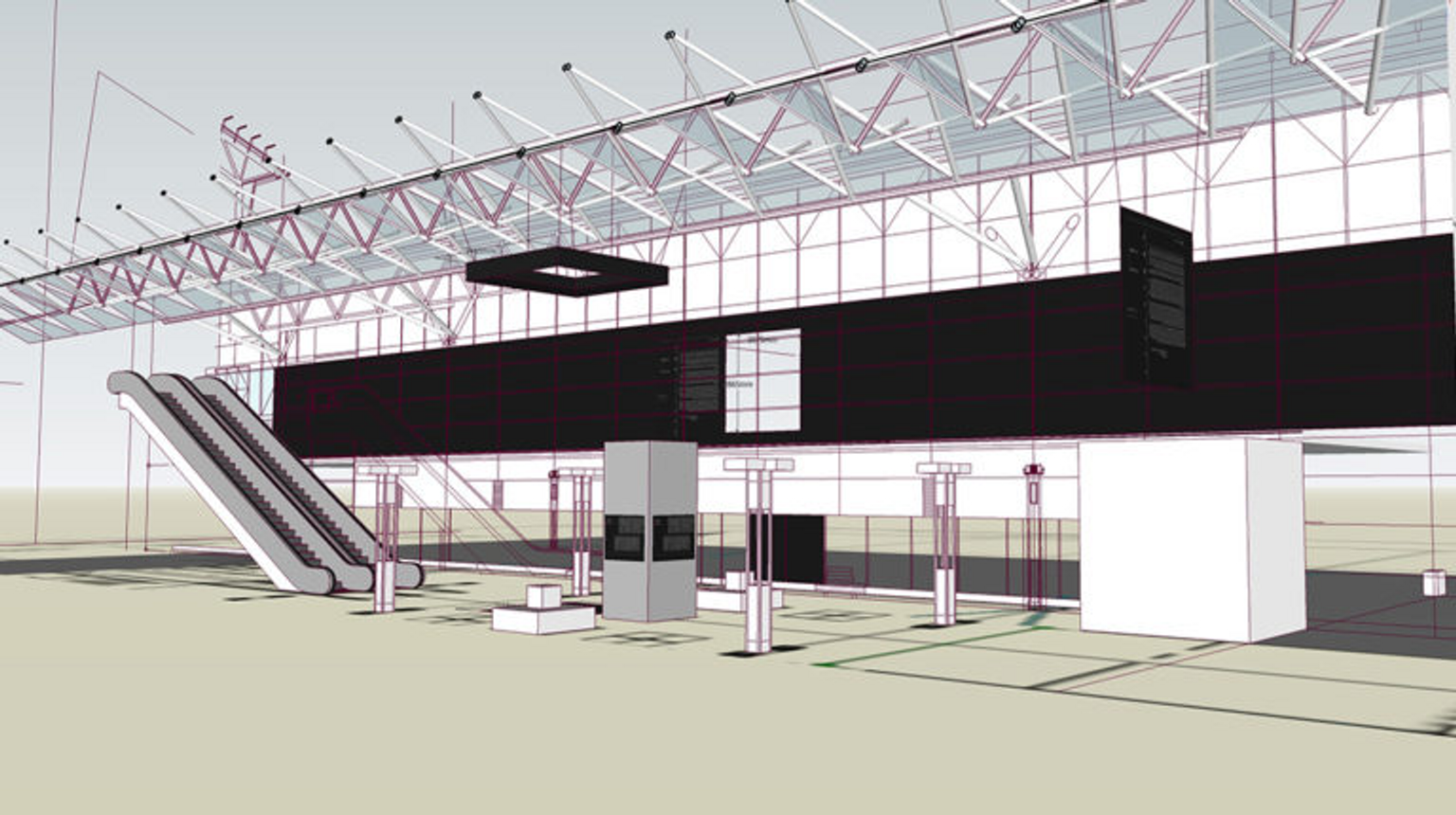 Credit:
Artist: 
The TEA-ROOM (Ryuta Aoki)
Producer & Director: 
Ryuta Aoki
Project Management: 
Keita Uno
Exhibition Design: 
Jiro Endo
Graphic Design: 
Takeshi Kawano, Sosuke Sugiura
Production Support: 
MINIMA
Sound System Design: 
Motoki Ohkubo
Software Design & Dev: 
Atsushi Masumori, Itsuki Doi, Norihiro Maruyama
Production Support: 
ALTERNATIVE MACHINE Inc.
Past Exhibitions:
In order to prevent the further spread of COVID-19 and prioritize the safety of visitors, the "VOID SYSTEM" exhibit in the Center Pier Garden space of Chubu Centrair International Airport was canceled.
Related Links: