UCHIROJI #0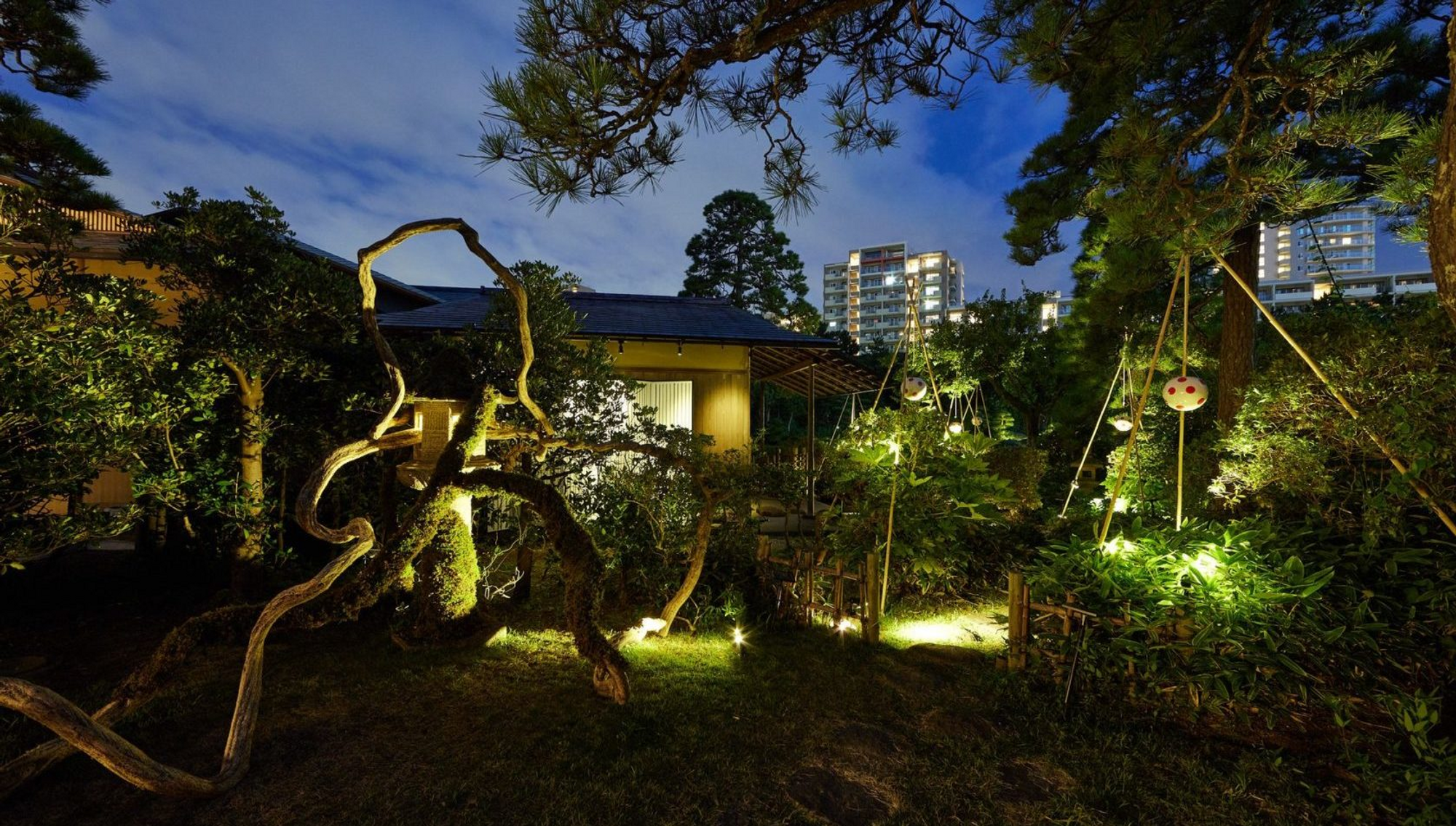 The inner garden, the uchiroji refers to the garden of the tea house beyond the outer garden, the sotoroji. Guests sweep away the dust of the world in the sotoroji and immerse themselves in a more profound spiritual world in the uchiroji. In conventional tea rooms, deciduous trees and flowers are planted to represent the changing seasons of the present world in the sotoroji, while evergreen trees, which change relatively little, are used in the uchiroji to represent the spiritual world.
This work is an experimental project by The TEA-ROOM, an art collective that uses contemporary way to express the things and spirituality that make up the world of the tea ceremony, in order to explore the uchiroji space in the modern age.
In this exhibition, we attempted to observe the viewers' experiential changes by using a "work-in-progress" format, in which the artists' production process is shown in the actual inner garden, uchiroji, of the exhibition space.
内露地は、外露地の先にある茶室の庭を指す。客人は、外露地で世俗の塵を払い、内露地でさらに深遠な精神世界へ没入していく。従来の茶室では、外露地では季節の移ろう現世を表現するために落葉樹や花などを植え、内露地では比較的変化の少ない常緑樹を使い精神世界を表現している。
精神世界へ誘う儀式的空間に、茶の湯の本質をとらえるヒントがあると考え、本作品は、茶の湯の世界を構成する事物や精神性を現代の手法で表現するアート集団「The TEA-ROOM」が、現代における内露地的空間を探求する実験的プロジェクトである。
今回の展示では、実際の内露地で、作家たちの制作過程を見せる(ワークインプログレス)形式を用い、鑑賞者の体験的変化の観察を試みた。
Credit:
Artist:
The TEA-ROOM (Ryuta Aoki, Gentaro Yokoyama, Ryota Hagiwara, Mami)
Past Exhibitions:
Related Links: